We've been busy the past couple of weeks with many exciting activities.

Last week we had our Thanksgiving Mass at St. Catherine's church. We also had a presentation on fire safety, and bus safety. The students participated well in all activities and showed respect to our school guests.

We have also continued to participate in the Global Read Aloud with Mrs. Michea's Grade 1 class.
​
Last week we read the book Wild Berries​ by Julie Flett. The students reflected on their favourite family traditions and discussed activities they enjoy doing with their grandparents.

This week, we read the book You Hold Me Up ​by Monique Gray Smith. Students reflected on what it mean's to 'hold you up'. We discussed ways we can hold each other up at home and at school.

In Math, we've started working on patterning.
We've been discussing changing attributes and working on labeling different patterns (ex: AB, ABBA). The students are having a lot of fun identifying different patterns around the classroom as well as making their own creative patterns with different manipulatives.

In health, we discussed germs and the importance of hand washing.
We got to explore proper hand wash techniques with the Glitter Bug from Ottawa Public Health.

In art, we explored warm and cool colours.
​The students did a fantastic job on their leaf artwork.
Powered by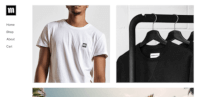 Create your own unique website with customizable templates.